Global facial injectables market is expected to witness a CAGR of 10.81% during the forecast period to reach revenue of $8.87 billion by 2025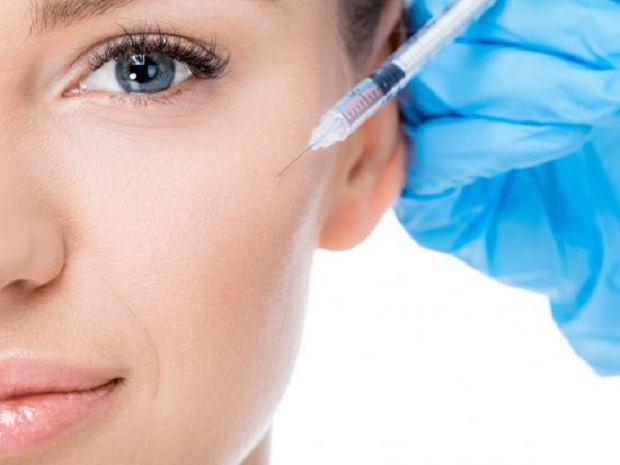 In its recently added report by Ample Market Research has provided unique insights about  Facial Injectables Market for the given period. One of the main objectives of this report is to categorize the various dynamics of the market and to offer latest updates such as mergers and acquisitions, various technological developments, new entrants in the market, which make an impact on different segments of the Facial Injectables Market.
AMR Research forecasts that the global facial injectables market is expected to grow at a faster rate during the forecast period 2019–2025. Increased prevalence of skin-related disorders, growing popularity of spas & beauty clinics, focus on improving facial appearances, increasing adoption of non-invasive cosmetic surgeries, and an increase in disposable income are the factors driving the market growth. Injectables are widely used as wrinkle fillers that give an individual a more youthful look. There are a variety of facial fillers available in the market, but it is more important for both patients and physicians to use FDA-approved fillers. The treatment requires board-certified and experienced dermatologists with knowledge and precision to obtain the best results. In case, if treated by a non-expert, there are possibilities of reversing the treatment and patients would end up spending more money on the treatment. Facial injectables offer safe and minimally invasive treatment, which has resulted in an upswing in non-surgical cosmetic procedures. The use of biomaterials and human-based collagen in facial injectables will leverage the manufacturers to develop higher-grade facial injectables that will increase the unit sales during the forecast period. The continuous focus on innovation by leading popular players and growing awareness about facial injectables will contribute to the market revenue.
The global facial injectables market is analyzed based on three segments – product types, end-users, and regions. The product type covers Botox and dermal fillers with hospitals, dermatology centers, and physician's offices as end-users. The market is segmented in the regions of North America, Europe, Asia Pacific, and Rest of the World (RoW). In North America, the US and Canada are set to be the leading countries. Europe is set to be the second leading region and held <25% of the market share in 2018. Germany is among the leading countries in Europe, in terms of revenue, followed by France. In Asia Pacific, India and China are the most attractive countries for the players and holds tremendous business opportunities. RoW is set to be an emerging market for facial injectables in the next 5–6 years.
In terms of product type analysis, Botox is the leading contributor, accounting for ~54% of the total global facial injectables market with more than 5 million injections of botulinum toxin globally. Dermal fillers are growing at a rapid rate and are expected to dominate the market in the next few years. High cost, lack of skilled surgeons, and availability of counterfeit products in the market will hamper the market growth, especially in developing countries. Emerging markets witness great potential and are expected to see a significant change in the cosmetics industry. Brazil, Argentina, India, China, and Indonesia represent a potential market with increasing demand for facial injectables. Brazil is among the most dynamic and fastest-growing countries, with >2.4 million aesthetic/cosmetic procedures performed in 2018 and also market growth at 14% CAGR. The market is expected to be on a positive Y-o-Y growth rate, as Botox and dermal fillers have potential growth in the medical aesthetic market as well. Botox, Juvederm, Radiesse, Restylane, Sculptra, and Kybella are branded products that have shown the best results and are in high demand in the market.
"Facial injectables have proven to be the most effective and instant enhancement product of natural beauty by reducing the signs of aging and restoring the volume & fullness of the face. Advanced techniques and bio-absorbable fillers are expected to drive the market faster. Among non-surgical procedures, Botox holds the maximum number of procedures in 2018."
The key players are highly focusing innovation in production technologies to improve efficiency and shelf life. The best long-term growth opportunities for this sector can be captured by ensuring ongoing process improvements and financial flexibility to invest in the optimal strategies.
Some of key competitors or manufacturers included in this report are:
Allergan plc
Galderma
Merz Pharma GmbH & Co. KGaA
Ipsen S.A.
The report uses tools such as comparison tables, graphs, pie charts, progress charts, etc. to give a clear picture of the market growth. Additionally, an overview of each market segments such as product type, application, end users, and region are offered in the report.
If you have any special requirements, please let us know and we will offer you the report at customized price.
Have a look at complete Table of Content: Have a look at complete Table of Content:https://www.amplemarketreports.com/report/facial-injectables-market-1246400.html